Finding a new puppy for your family is a HUGE decision and not to be taken lightly. You are committing yourself and your family to loving and caring for this dog for its entire lifetime. Finding the right breeder who can provide a healthy, beautiful, loving dog is vital in your search.

Take some time to read about the breed. This is not a breed for everyone. Rottweilers require lots of attention, exercise and discipline in order to thrive and be a great canine citizen. Do not depend on private websites or videos for accuracy of information. Certificates of achievements and health clearances are public records and can be verified.
​ Many shelters, rescue groups and breeders in Hawaii are asked to help buyers who inadvertently purchased poorly bred dogs from breeders whose only desire is making a sale. Do some homework before you decide to get your new puppy. Doing research now, could help save you time, money and heartache later.
​
Here is some information that I hope you will find helpful.
​
**Most reputable breeders have waitlists BEFORE their litters are born. This is not unusual, as breeding is just one aspect of their passion.​​​​​​​
A responsible breeder:


​
• Allows you to visit and willingly shows you all areas
where puppies and breeding dogs spend their time.
​​Those areas are clean, spacious, and well-maintained
​
• Has dogs who appear lively, clean, and healthy,
and don't shy away from visitors
​
• Keeps their breeding dogs as you feel a responsible
person would keep their pets: not overpopulated,
crowded, dirty, or continually confined to cages
​
• Keeps their dogs in roomy spaces that meet the
needs of their particular breed; for example, most
small breeds will be housed in the home, sporting
breeds will have plenty of space for exercise, etc.
(National breed clubs can provide input on the
specific needs of each breed of dog)
​
• Breeds only one or a few types of dogs and is
knowledgeable about the breeds and their special
requirements
​
• Doesn't always have puppies available but may
keep a list of interested people for the next available
litter or refer people to other responsible breeders
or breed clubs
​
• Meets psychological, as well as physical, needsof
their dogs by providing toys, socialization, exercise,
and enrichment as befits the specific breed
​
• Encourages you to spend time with the puppy's
parents—at a minimum, the pup's mother—when
you visit
​
• Has a strong relationship with one or more local
veterinarians and shows you individual records
of veterinary visits for your puppy
​
• Explains in detail the potential genetic and
developmental problems inherent to the breed and
provides documentation that the puppy's parents
and grandparents have been professionally evaluated
in an effort to breed those problems out of their
puppies. (This will include testing for genetic diseases
for which there are valid testing protocols available)
​
• Offers guidance for the care and training of your
puppy and is available for assistance after you take
your puppy home
​
• Provides references from other families who have
previously purchased one of their puppies
​
• Is often actively involved with local, state, and
national clubs that specialize in the specific breed;
responsible breeders may also compete with the dogs
in conformation events, obedience trials, tracking
and agility trials, or other performance events
​
• Encourages multiple visits and wants your entire
family to meet the puppy
​
• Provides you with a written contract and health
guarantee and allows plenty of time for you to read
it thoroughly
​
• Doesn't require that you use a specific veterinarian

* Willing to help rehome/take back any dog they have produced.

*Do NOT chain up their dogs as a way to house them.​
​​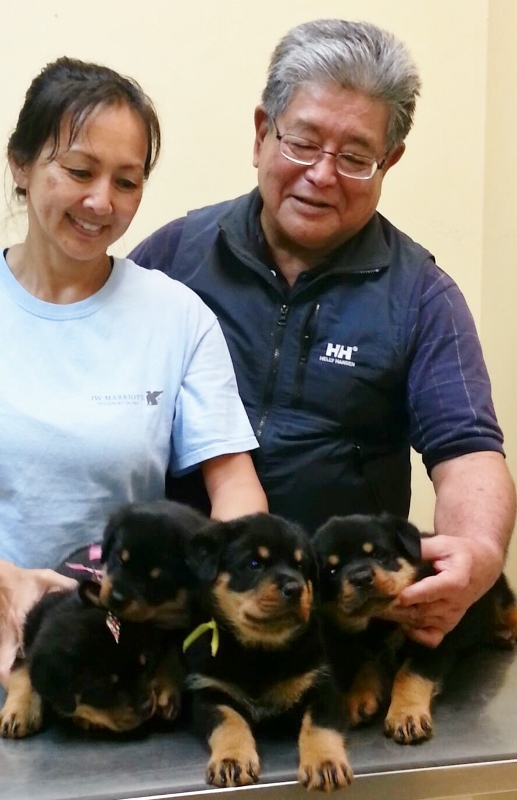 Get a referral



You can find responsible breeders by asking for referrals from your veterinarian or trusted friends, by contacting local breed clubs, or visiting professional dog shows.

​​ Remember, a responsible breeder will never sell dogs through a pet store or in any other way that does not allow them to interview you to ensure that the puppy is a good match for your family and that you will provide a responsible, lifelong home.


**The ease of obtaining "top bloodlines" means it will be harder to differentiate between a puppy mill and a reputable breeder. Remember than ANYONE can buy imported dogs and create a website.

​​Breeders whose only focus is producing puppies; without any other active involvement in the breed is a huge FLAG.

Be cautious of Breeders who cannot tell you about the specific qualities of their pedigrees, have no knowledge of basic Rottweiler temperament (check their own dogs)​​​​ or are selling "show stock" without first hand knowledge or experience with exhibiting dogs.
​

​​​​​​



We also recommend subscribing to Breed Specific publications such as The Total Rottweiler Magazine, which ​​publishes articles from judges, trainers, veterinarians and other respected experts from around the World. click on the photo below to get more info...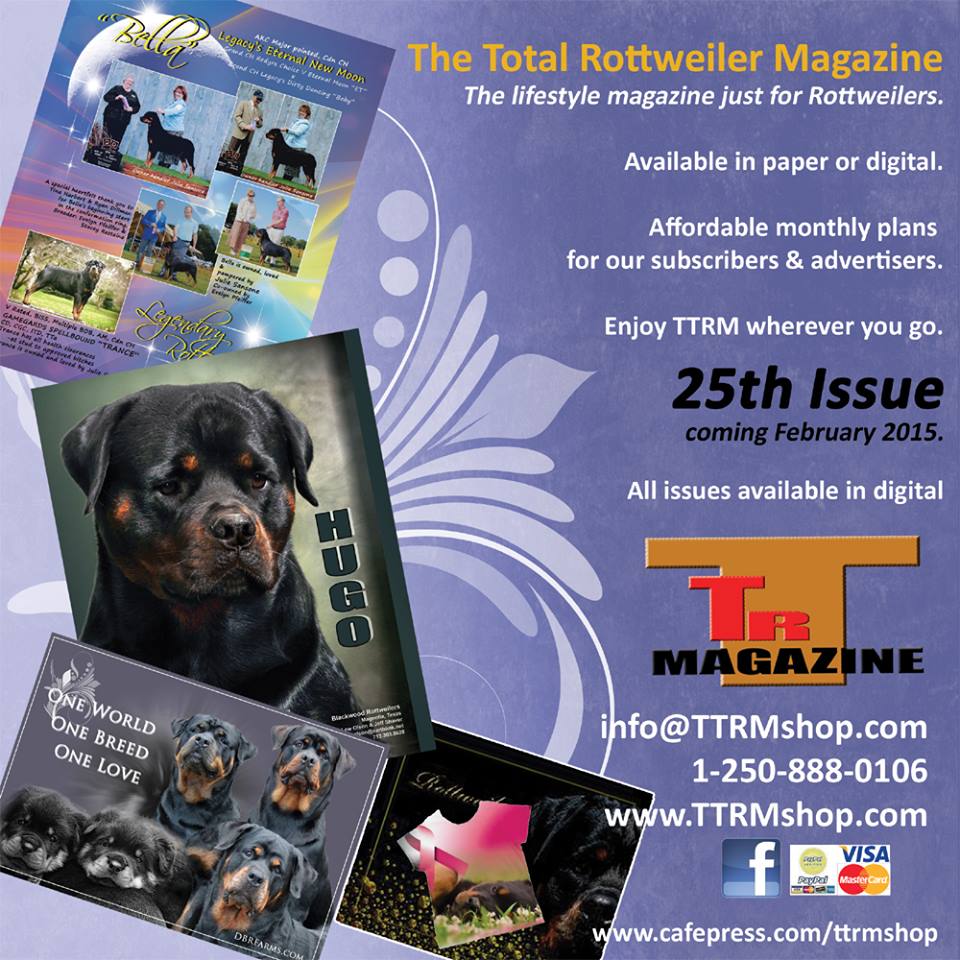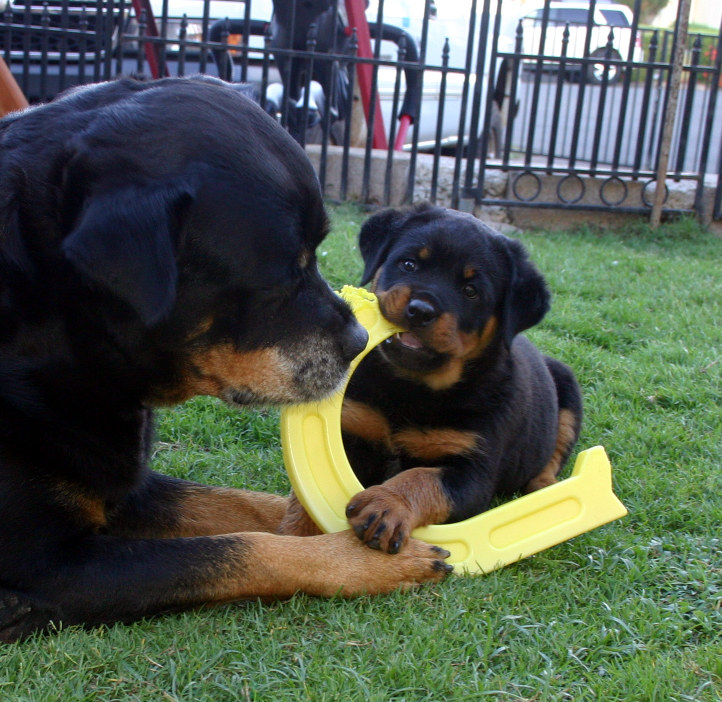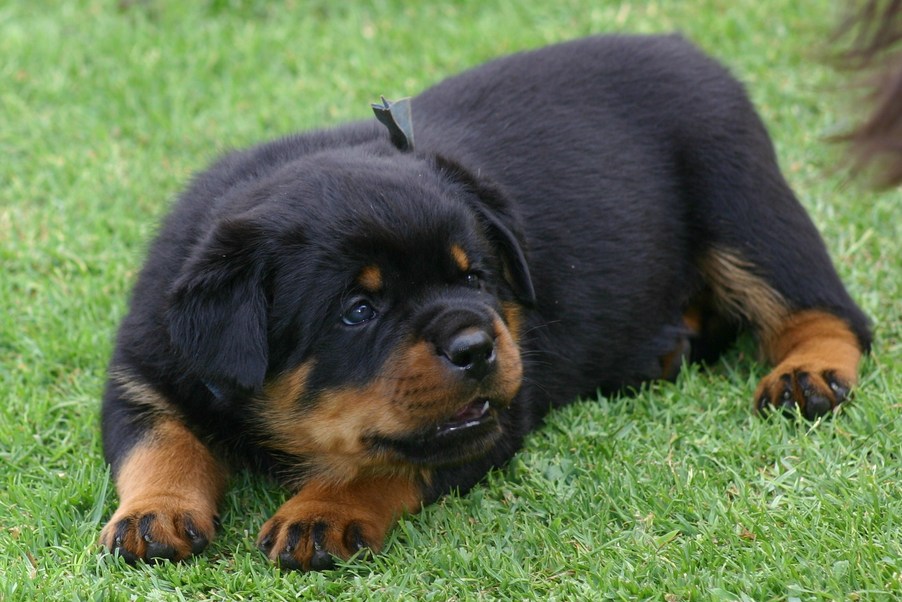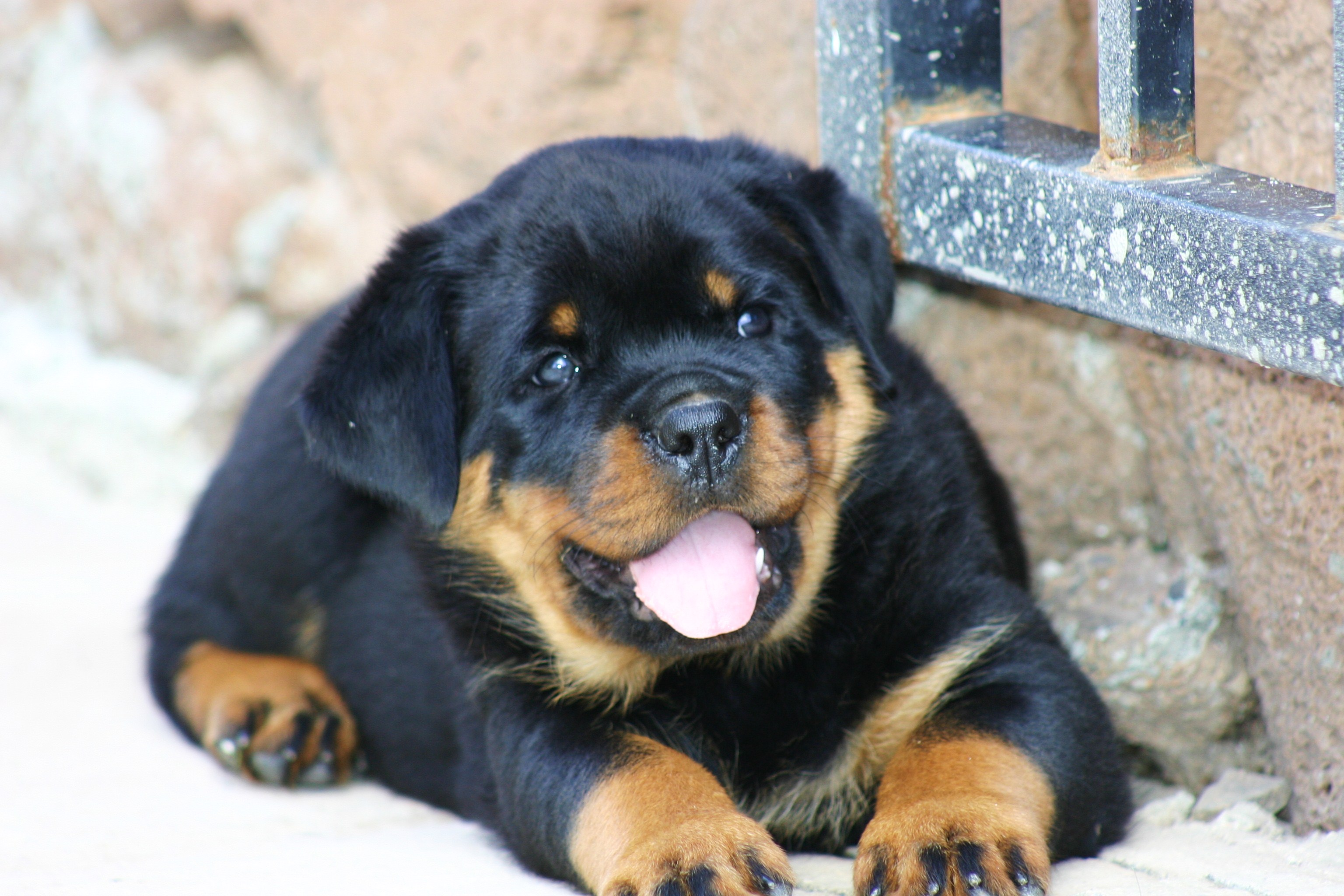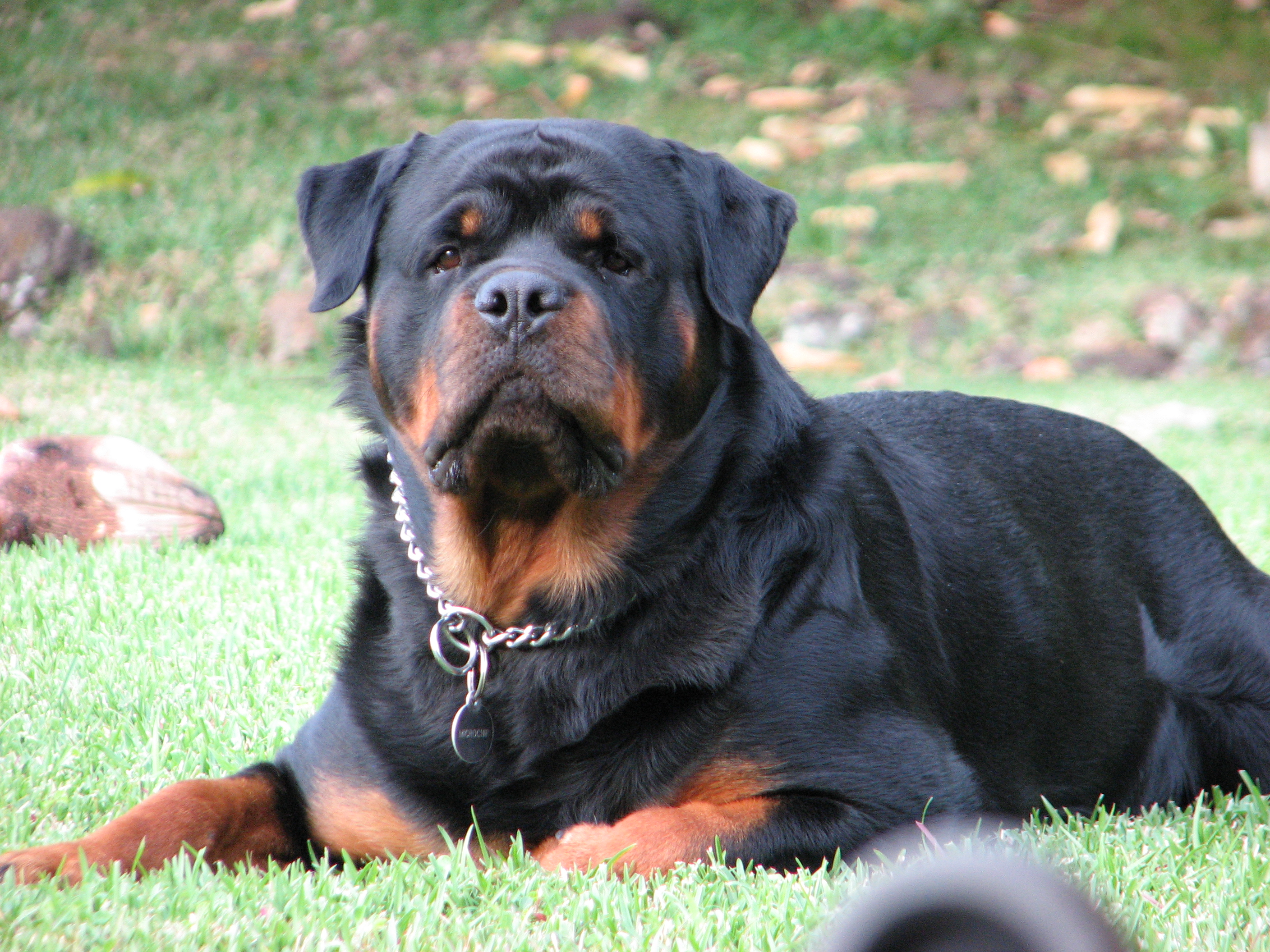 Bravo, as a puppy, and inset as an adult.
**DBR will not endorse, refer or promote any puppies bred, sold or produced by people who do NOT practice and encourage responsible Rottweiler ownership and care.​​