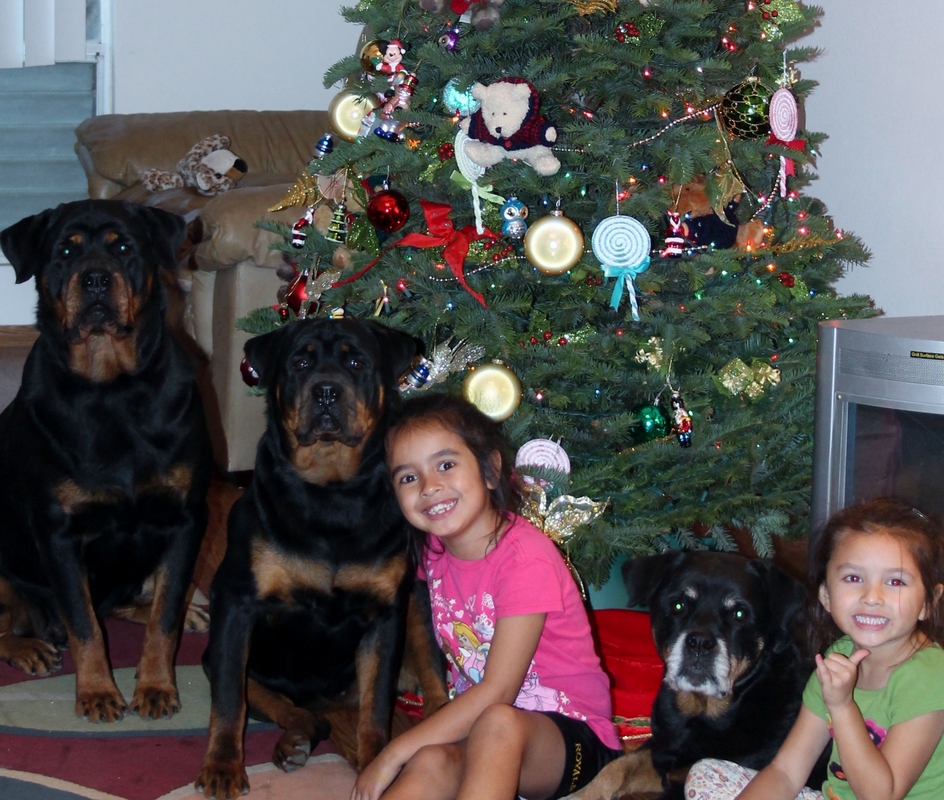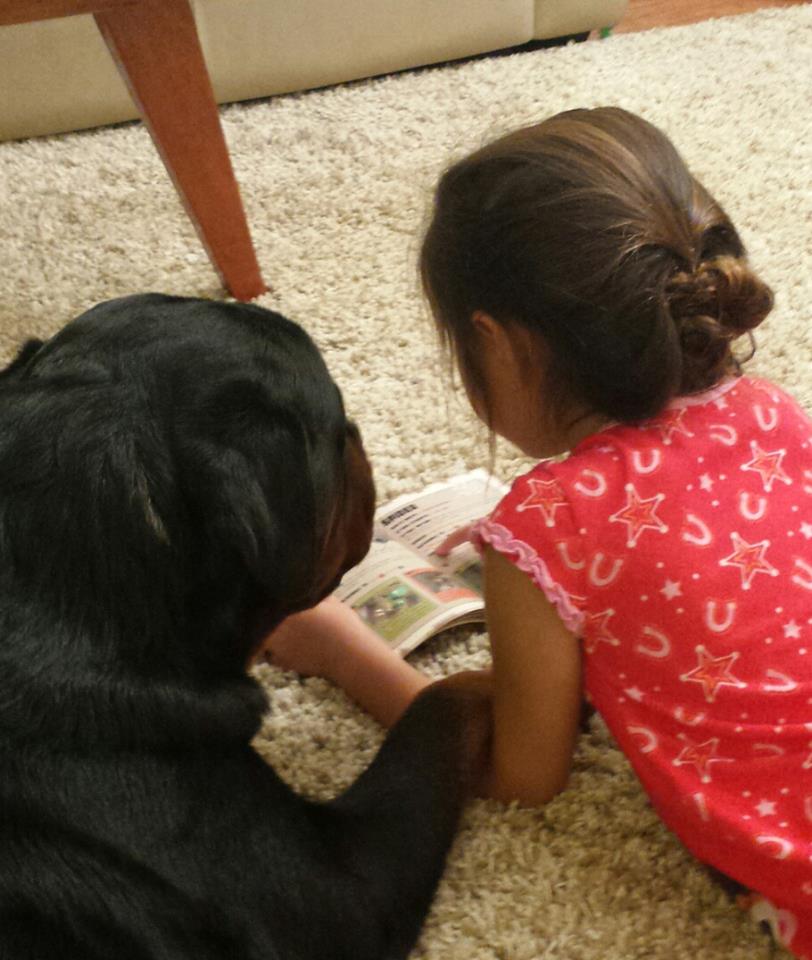 Our dogs are a part of our family.
​​Rottweilers are loyal dogs who will follow you room to room and desire to be with those they love.
They do not do well in a kennel environment nor should be chained up. ​​

Rottweilers should never be left unattended with a child. Any family with young children seeking a Rottweiler should find a breeder who has dogs with bloodlines which do well with a family climate.
Some bloodlines emphasize stronger working temperaments which ​​​​could mean higher drives in prey and aggression. ​​​

​​Study the lines and speak to breeders before making a decision. Rottweilers who have high working drives require a lot of exercise and a dominate handler.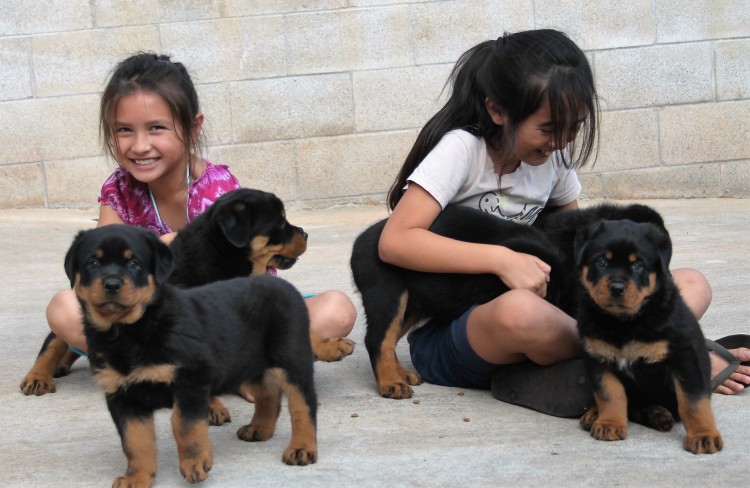 Pictured right, 2013, three generations of DBR females: Bubbles, Lucie and Vegas.
Above, generation #4​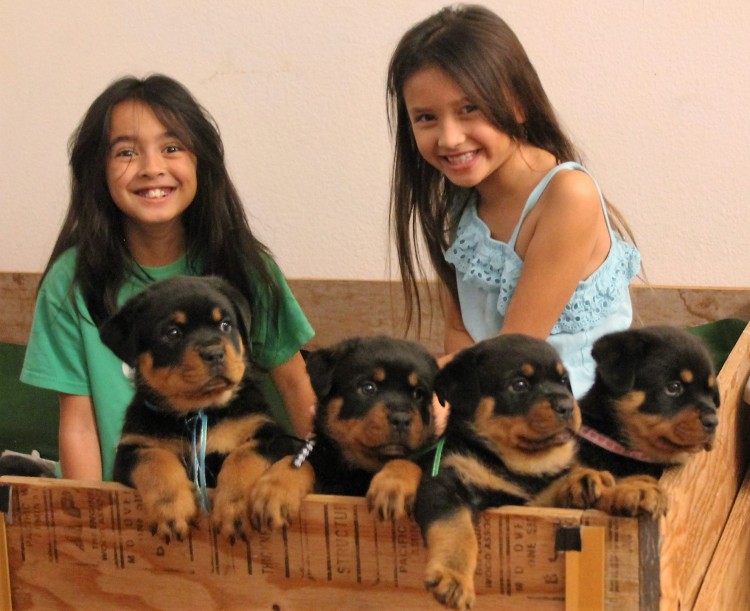 10 week old female going to a show home in Texas in two days. This is our 4th generation DBR bred girl. This photo was unedited with exception to cropping. Photo taken Feb 21, 2016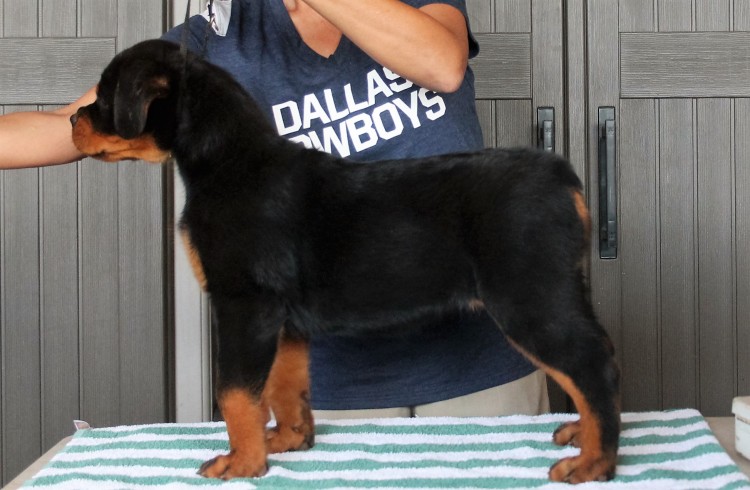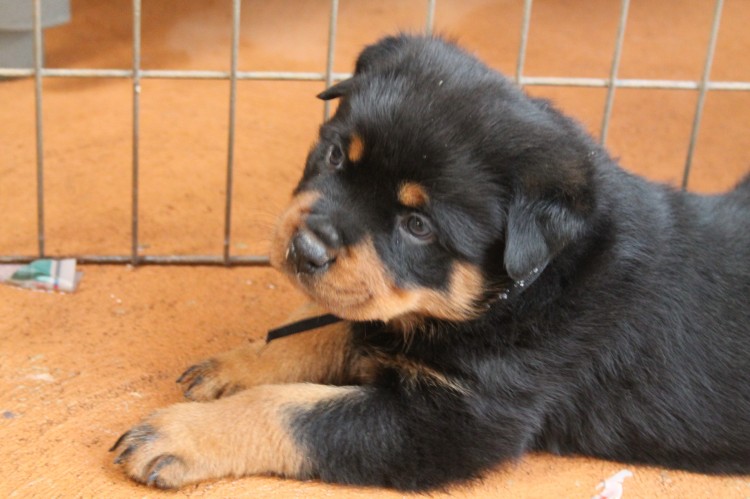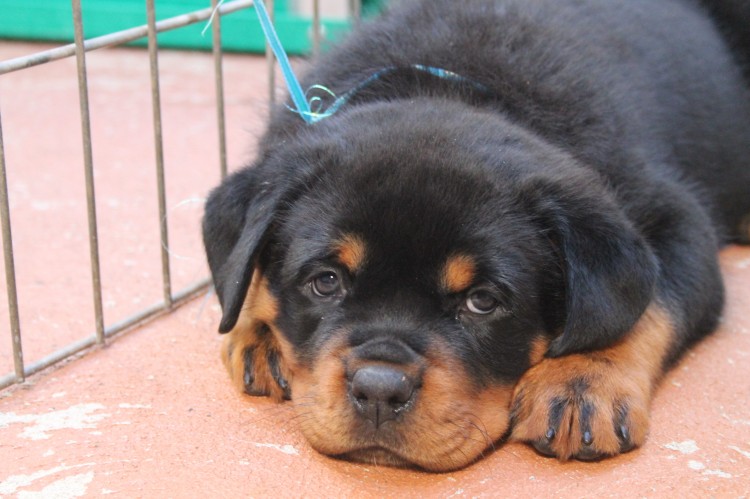 Our previous litter in 2017

​​

All puppies are sold.

V-1 Viper Von Der Alten Festung IPO-1 x Kela XXIV Karat Gold V DBR. Pictures below at 5 thru 7 weeks old. Photos Oct 30, 2017. Please check back for updates in the beginning of 2018.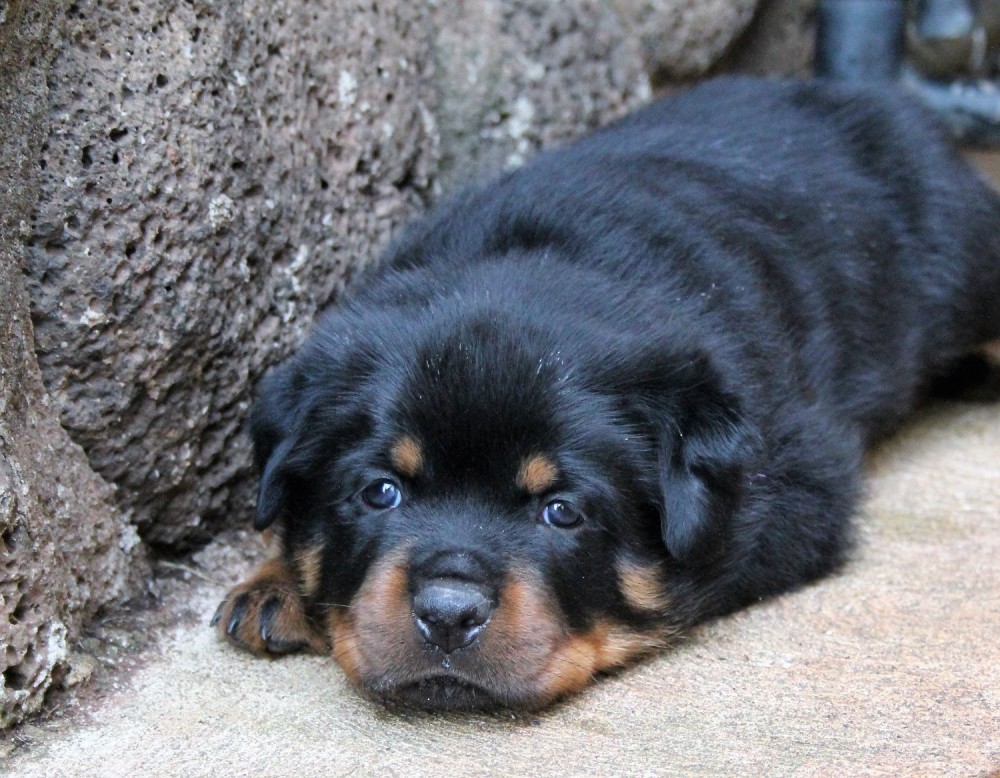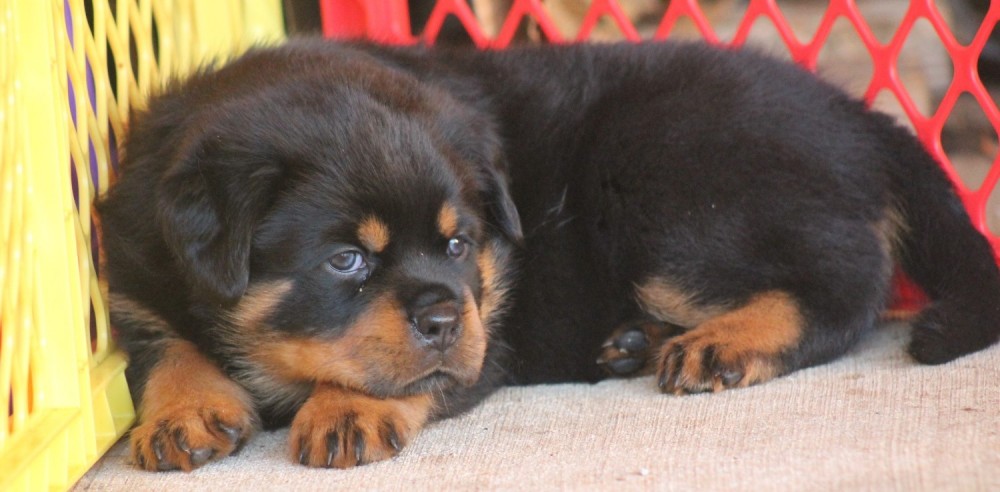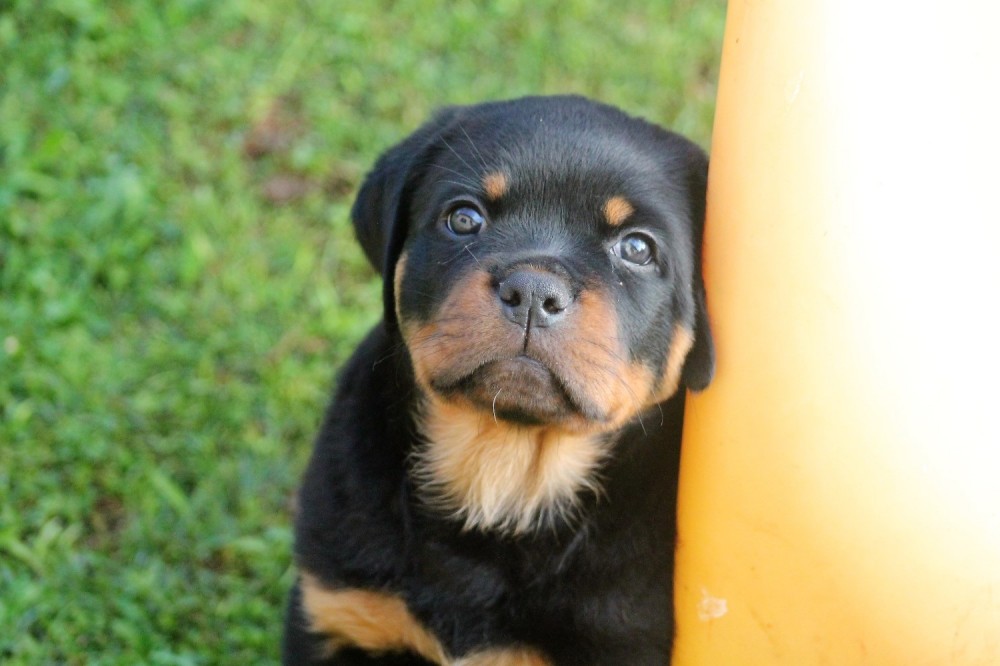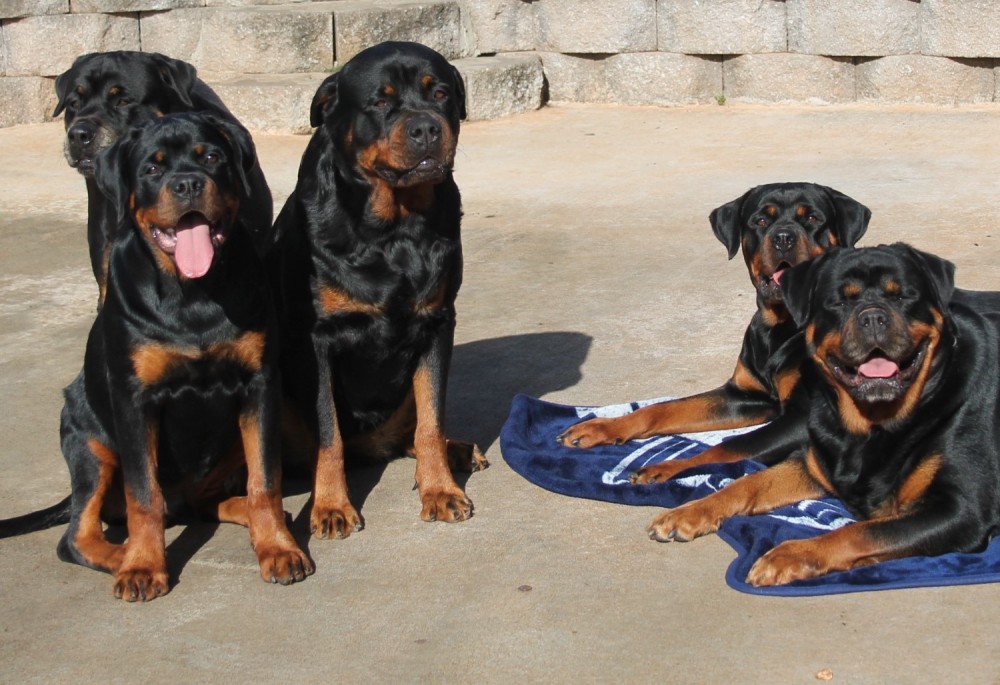 Dou

Pictured Left to Right: Lucie, Raikou, Pauahi, Kiki and "Butch" . Photo March 15 2018

b
W
e
c

We had a beautiful litter out of our AKC Champion female, "Lucie." Puppies were born on Nov 19, 2018.
All puppies are in their new homes.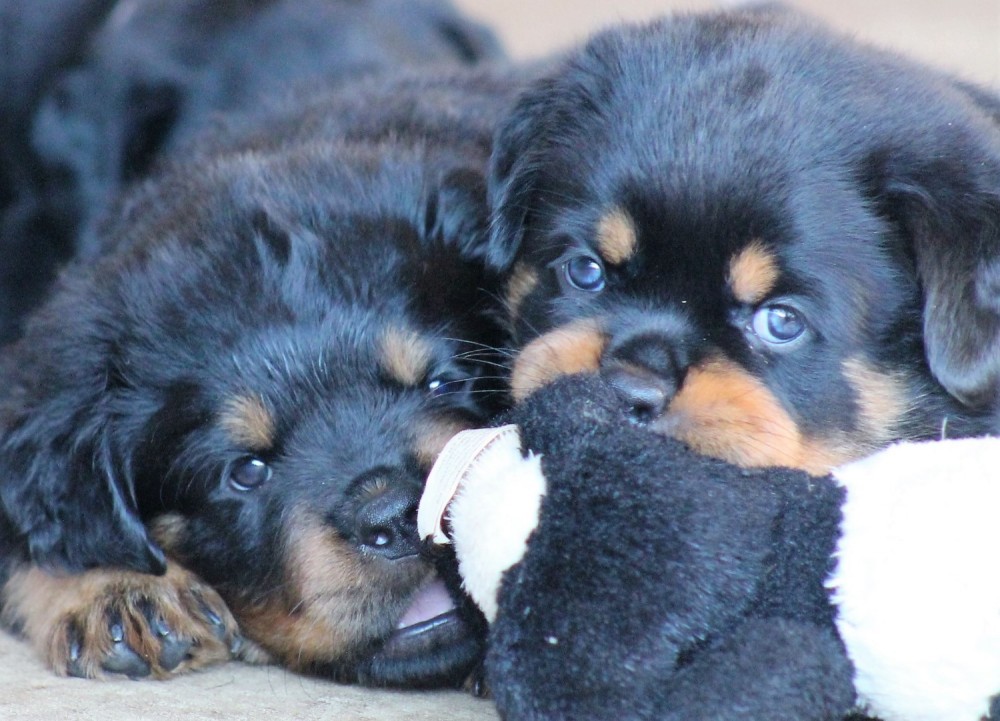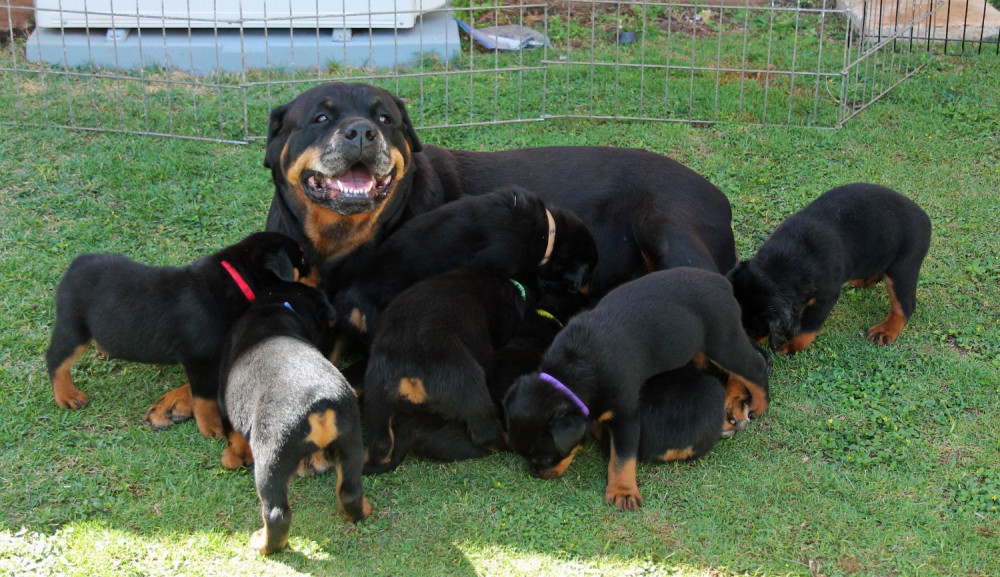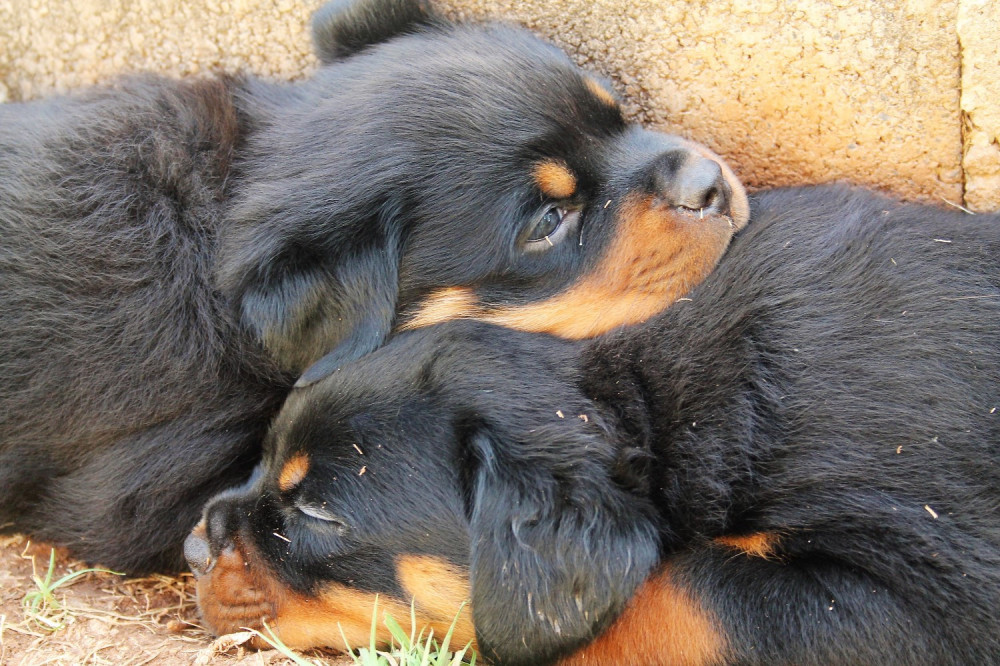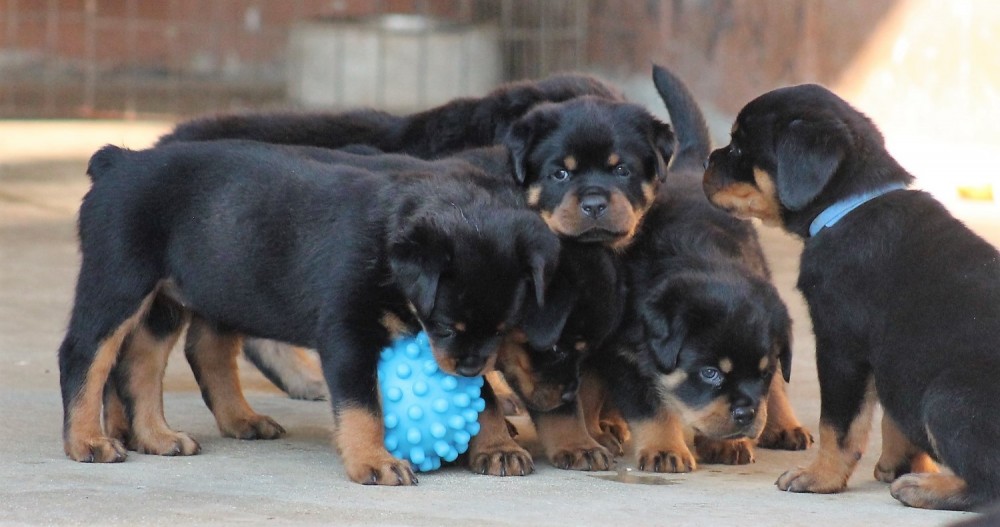 Doubl A litter was born out of Pauahi and Raikou on Feb 16, 2019.

Sorry, all puppies are with their new families.

Scroll down to see weekly updates and watch them grow! Our next planned breeding waitlist is full.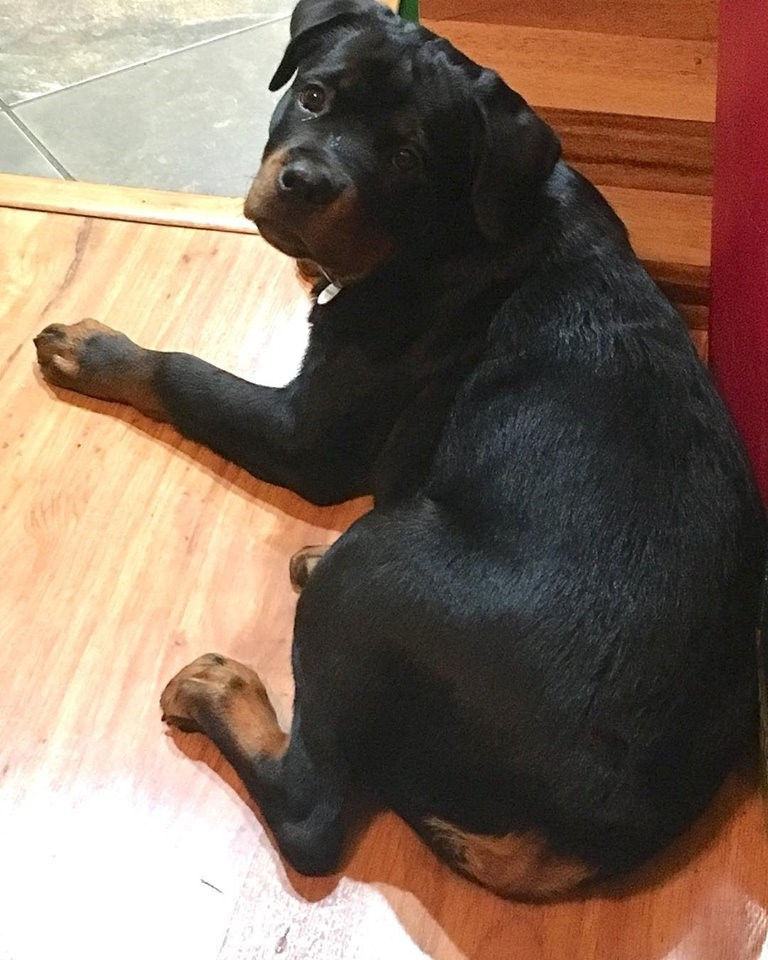 Manalani, owned by Joh and Jennifer Concepcion of Kapolei Hawaii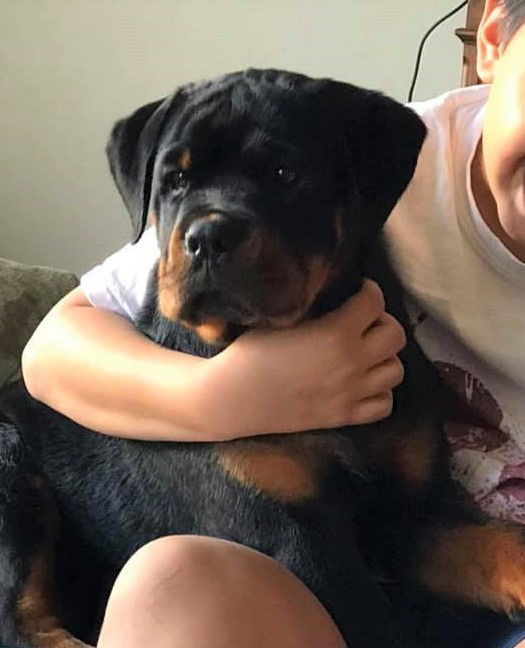 Loki owned by Glenn and Marie Fernandez, Wailuku Maui